Introducing Car Subscription Services: Your Key to Flexible Mobility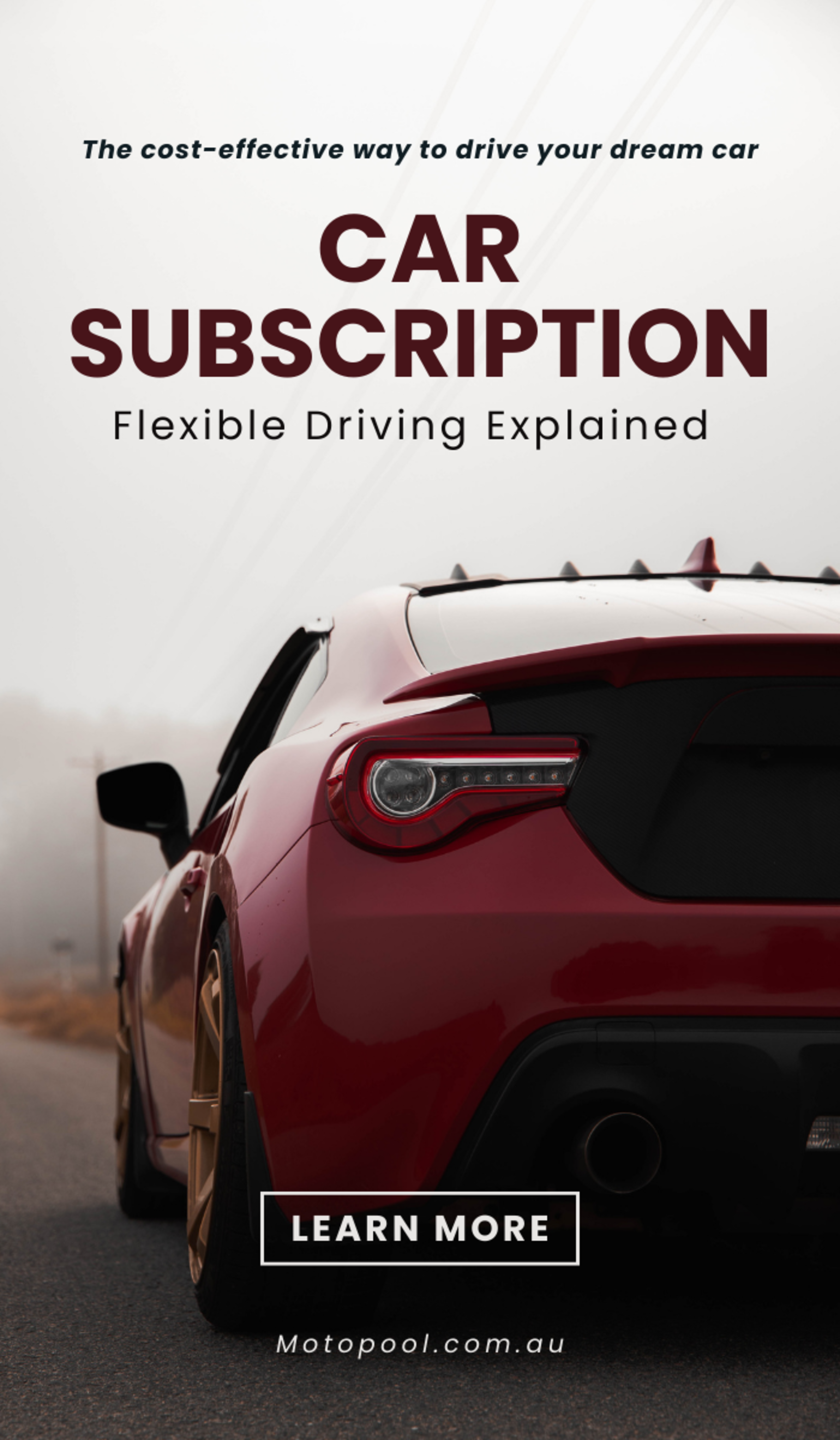 In a world where convenience and adaptability reign supreme, traditional approaches to car ownership are being reimagined and completely reinvented. Enter the era of car subscription services – a revolutionary concept that offers a new way to experience the open road. Similar to how we purchase gym or television services, these subscription-based programs allow many the freedom to drive the car of their dreams without the commitment of ownership while enjoying the latest and greatest automotive trends and car models.
Car subscription services are changing how we think about getting behind the wheel. Whether you're a city dweller seeking a stylish ride or an avid explorer in need of a reliable vehicle for your journeys, this innovative approach to mobility has something for everyone.
For businesses, this service is a game changer! Allowing the flexibility to increase or decrease your fleet when needed enables Australian companies to adapt to their employee growth effortlessly without the crushing overheads purchasing and maintaining vehicles can bring.  
What Are Car Subscription Services?
Car subscription services are breathing some much-needed fresh air into an industry often associated with long-term commitments and huge outlay costs. These services allow customers access to a diverse fleet of vehicles without the financial burden and hassles of outright ownership – think maintenance, insurance costs, registration, and the like. All you need to think about is fuel and tolls, and away you go. You can switch between vehicles with a simple subscription as your needs change. From smaller zipper options for city dwellers to larger SUV models that can handle the tougher needs a vehicle requires – cue the kid's sports and outdoor adventures. 
This type of service can impact the trades, particularly for growing businesses. Allowing tradies access to top-of-the-line Utes and vans to ensure their everyday working needs are met while being pleasing to the budget. Car subscription services also enable many to try EV and hybrid options without the commitment of purchase. 
Another big plus is that you only pay for how much you use the car! Car subscriptions come with capped kilometer allowances, and many offer plans to suit different business and personal requirements.
The Rise of Flexibility in Australia
The transportation landscape is evolving, and Australia is at the forefront of this transformative shift. As cities expand and the demands of modern living change, people are seeking alternatives that align with their lifestyles while fitting easily into their budgets. Car subscription services are making their mark as a response to this need, offering a hassle-free experience encompassing more than just the vehicle itself.
In a country where exploring the vast landscapes is a cherished pastime, car subscription services offer an enticing solution. Australians are no strangers to hitting the road for adventure, whether a road trip along the iconic Great Ocean Road or interstate getaways. With subscription services, individuals can now have the perfect vehicle for every adventure without the burden long-term ownership can bring.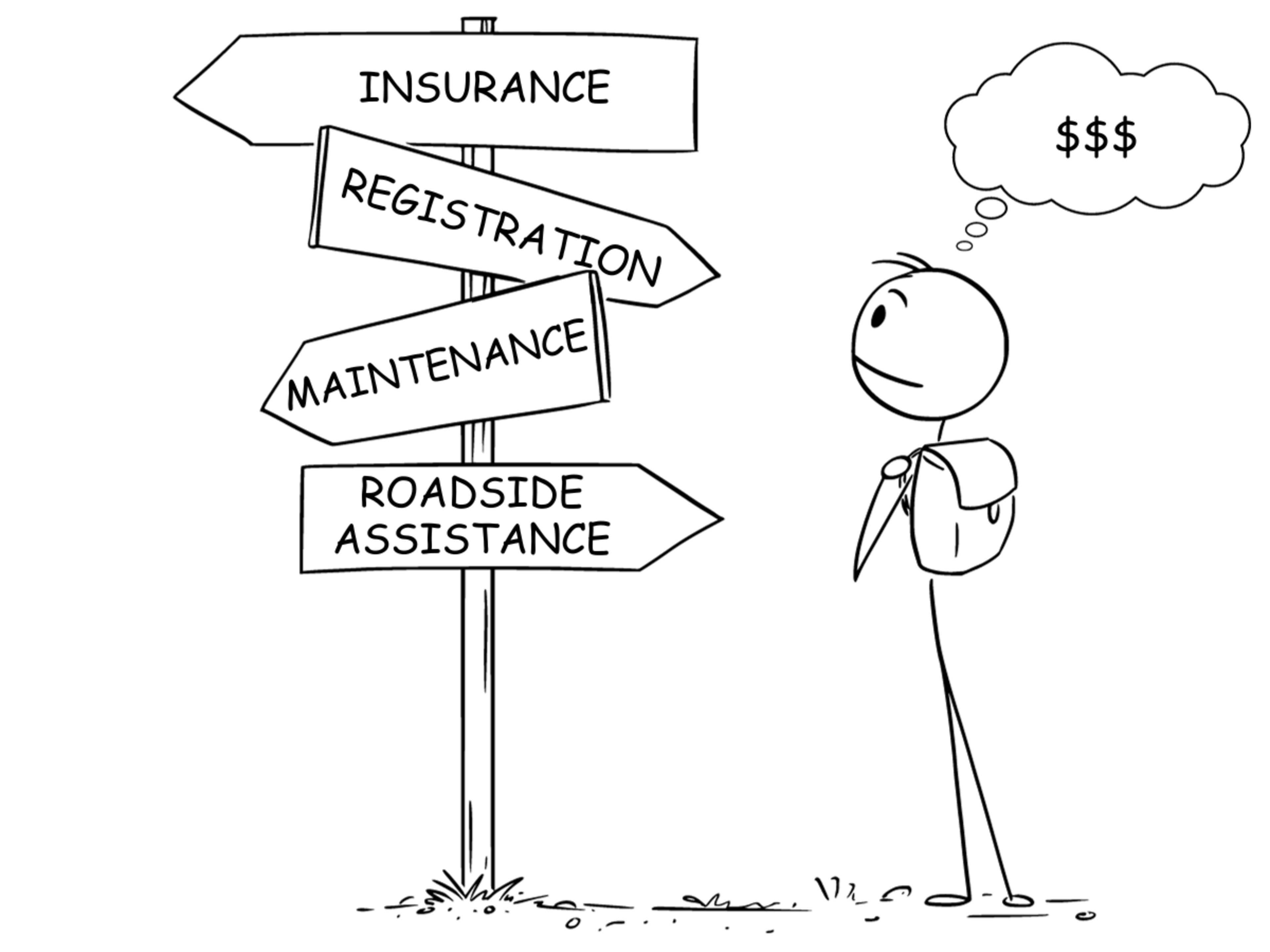 Seamless Experience, Tailored Choices
One of the most significant advantages of car subscription services is their seamless experience. Imagine having insurance, maintenance, and even roadside assistance all bundled into one package. No more worrying about unexpected repairs or the complexities of insurance policies – it's all taken care of.
Moreover, these services grant you the steering wheel of choice. The choices are wide-ranging and diverse, spanning from nifty compact cars tailored for weaving through urban avenues to roomy, family-oriented vehicles. This level of flexibility guarantees that you're always equipped with the perfect vehicle for the specific moment, irrespective of any shifts in your circumstances.
Car subscription services offer a budget-friendly way to access high-quality vehicles without the hefty price tag of purchasing a new car. Everyone loves driving the latest model of their favourite vehicle; however, according to the experts, the average new car depreciates by up to 15% the moment you leave the dealers – ouch! Subscriptions provide an appealing alternative for individuals who don't want to tie up their finances in a depreciating asset. It's like having the luxury of a new car without the commitment or the costs.
In an era where environmental consciousness is a priority, car subscription services also offer eco-friendly benefits. With the average car being used only a fraction of the time, car subscription services promote a more efficient use of resources. The carbon footprint associated with manufacturing and maintaining individual cars is reduced by sharing vehicles among subscribers.
Car Lease vs. Car Subscription
Car lease and car subscription are alternatives to traditional car ownership, but they differ in duration, flexibility, ownership, and overall experience. The key differences between a car lease and a subscription service:
Duration: A car lease typically involves a fixed term of 2 to 4 years. You commit to using the vehicle for the specified time.
Ownership: During a car lease, you don't own the vehicle. Instead, you're renting it from the leasing company for the lease term.
Monthly Payments: Lease payments are typically lower than car loan payments for the exact vehicle. They are based on the vehicle's depreciation over the lease term.
Mileage Limits: Most leases have kilometer restrictions, and exceeding the agreed-upon kilometers may result in additional fees.
Maintenance and Repairs: Depending on the lease terms, you might be responsible for maintenance and repairs, especially as the vehicle ages.
End of Lease: At the end of the lease term, you can return the vehicle or buy it at its residual value.
Duration: Car subscriptions offer more flexibility in terms of duration. Depending on the provider, subscription lengths can vary from eight weeks to unlimited - you have the control.
Ownership: Like a lease, you don't own the vehicle during a subscription. However, the subscription period is typically shorter, and you're not committed to using the same car for a long time.
Monthly Payments: Subscription payments often cover a more comprehensive range of services than lease payments. These can include insurance, maintenance, and even roadside assistance.
Maintenance and Repairs: Subscription services often include maintenance and repair services in the package, making it a hassle-free experience.
End of Subscription: At the end of the subscription period, you can choose to extend the subscription, switch to a different vehicle, or end the subscription.
A car lease involves committing to a fixed term, generally offers lower monthly payments, and has stricter kilometer limits. On the other hand, a car subscription provides more flexibility in terms of duration, often includes additional services, and allows for easier vehicle switching. 
Buckling Up for the Future
The concept of car subscription services represents a step into the future of mobility. It's a solution that offers convenience and variety and aligns with Australians' changing values and lifestyles. As these services continue to gain traction, they are reshaping the way we approach transportation, making it more adaptable, affordable, and environmentally responsible. Once a luxury only available in fleets for business purposes, car subscriptions are now open to families and individuals.
Whether you're a trendsetter eager to drive the latest car models around town or an avid adventurer seeking the perfect companion for your next epic experience, car subscription services are crucial to unlocking a world of flexible mobility. The roads ahead are exciting, and the journey has only just begun!