Flexibility and Freedom: Key Advantages of Car Subscriptions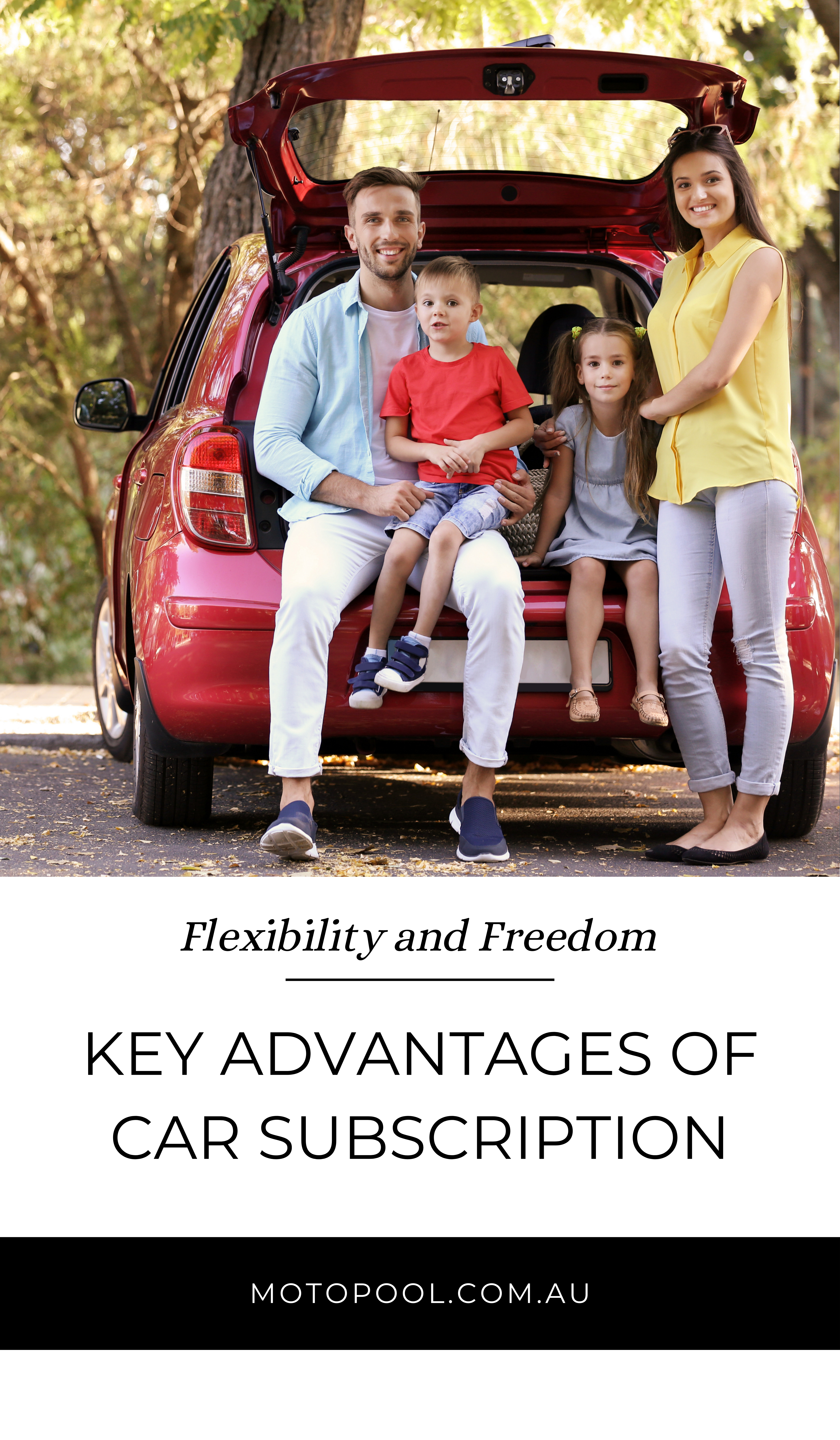 In today's era of convenience and instant gratification, why should owning a car be any different? Trust me on this: if you're looking for the freedom to drive without the baggage of ownership, a car subscription might just be your ticket to the fast lane.
For most of us, the idea of car ownership is ingrained from a young age. But the landscape is shifting, and platforms like Motopool are here to show you a different path. A path where the journey is just as fulfilling, without long-term commitment.
Changing the Game: Why Car Subscriptions?
Look around, and you'll notice a pattern. From Netflix to Spotify, subscriptions are everywhere. But cars? Absolutely. And here's why: Imagine getting the latest car models without the hefty down payment. Imagine a flexible subscription plan with the options to boost travel kilometres tailored just for you. This isn't some dream scenario, it's the Motopool way. And guess what? You can be on the road in less than 48 hours. I bet that caught your attention! Need more info? You'll find every about car subscriptions explained here.
Now, let's tackle a concern. Hidden costs. They're the bane of any service, right? Well, at Motopool, transparency isn't just a word; it's a promise. The only thing you'll have to remember is setting up your own Linkt account for tolls. Beyond that? It's all on the table.
What Makes Motopool Stand Out
Cherie Smith chimed in on her experience, 'Fantastic clear communication all the way through before and after. Got a great car, all the stress gone, everything covered in contract. Need a car, see Motopool Adelaide—you won't regret it. I'll be a return customer. Thank you.'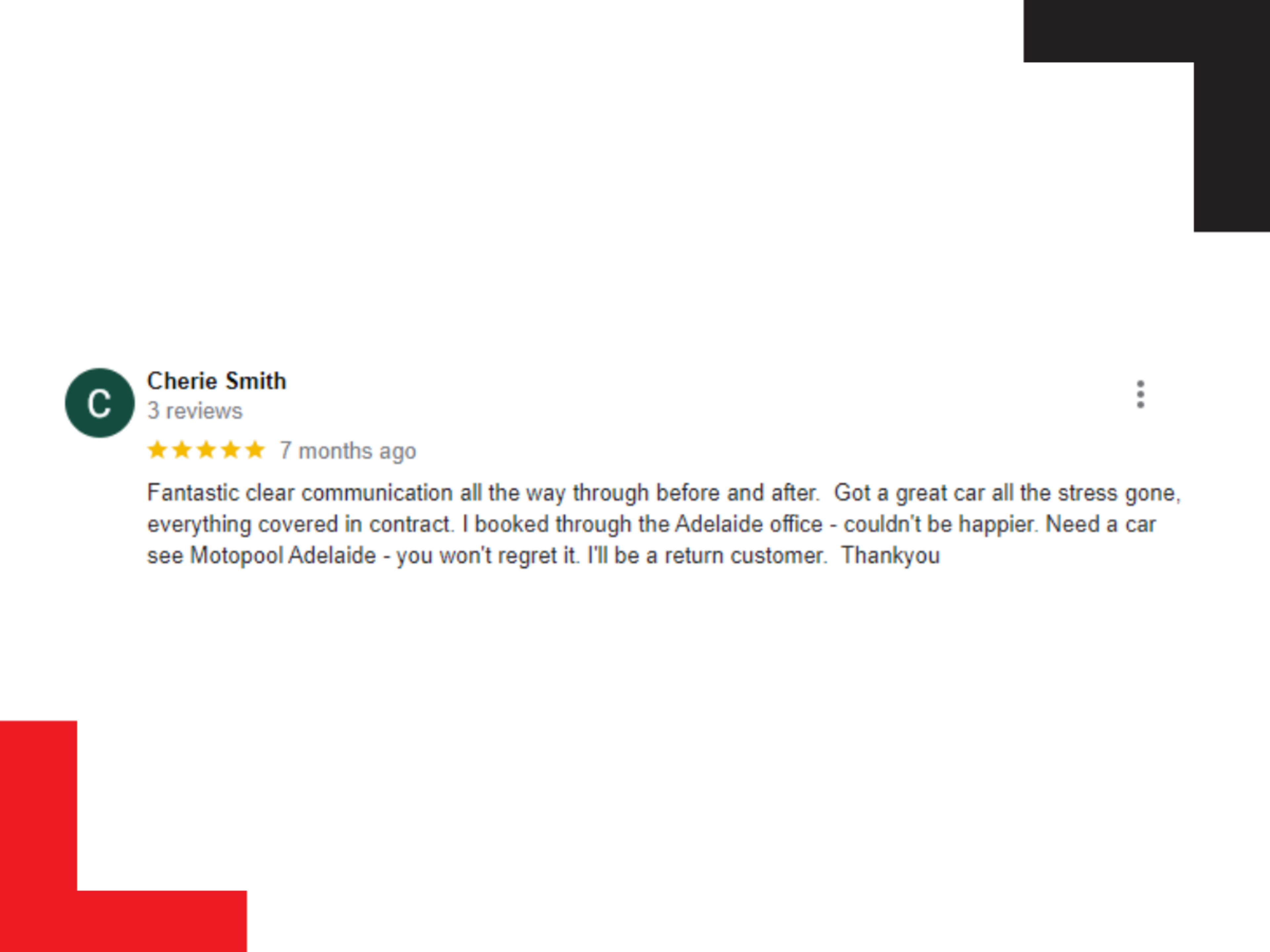 David Jacob echoed a similar sentiment, stating, 'Absolutely seamless experience. Denise was the most professional, knowledgeable person I dealt with in Perth. As new permanent residents to Perth we were struggling to buy a new car as almost all dealers wanted 3/6 months' pay slips etc. which is not possible if you just relocated to WA. Motopool Perth was the perfect solution for us.'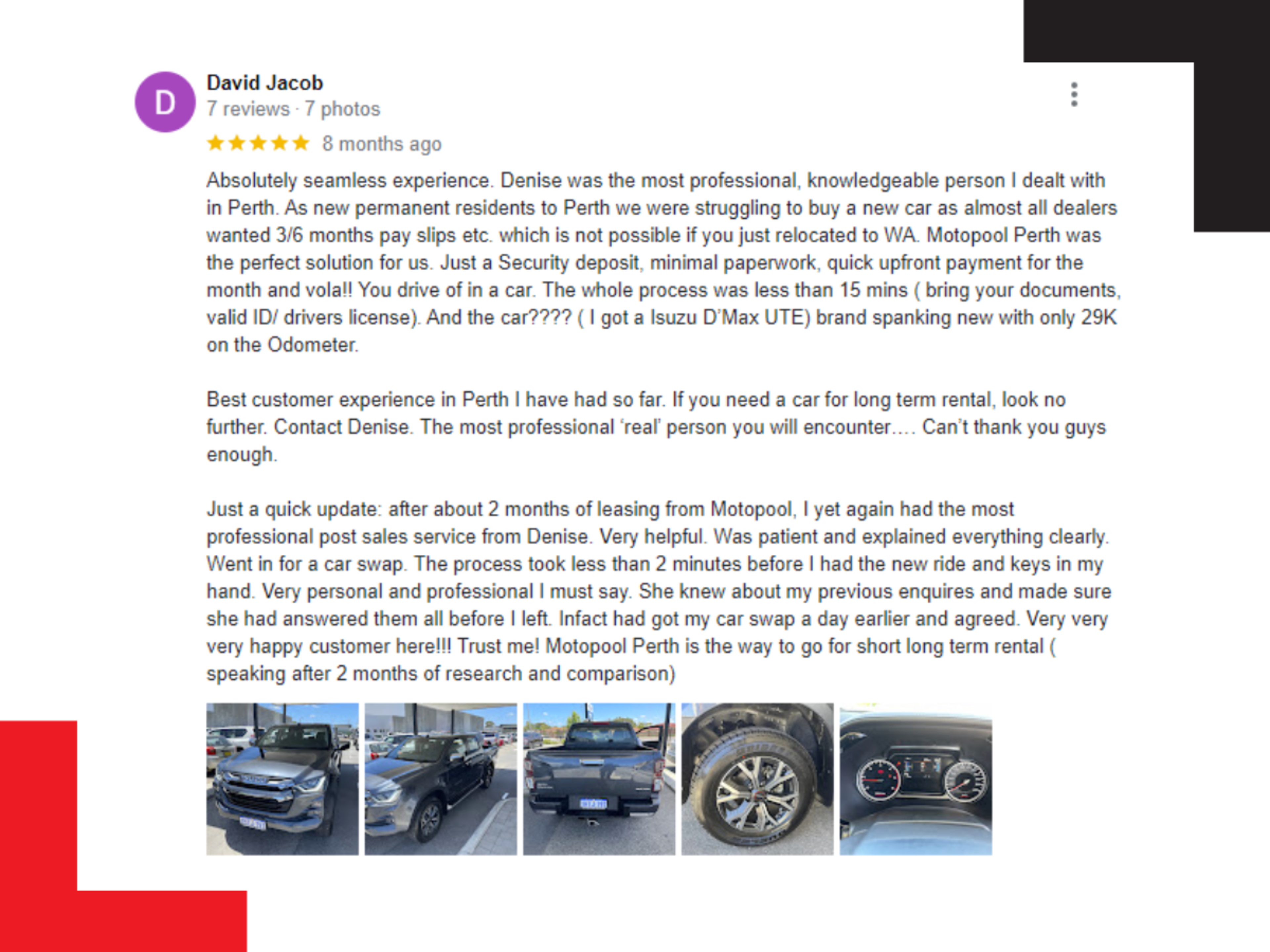 These aren't just words. They're real experiences from real people. People who've tasted the Motopool difference. You'll find more stories just like this here. But what truly makes Motopool shine? Is it the impeccable customer service, the ease of getting started, or the fleet of latest model cars?
Flexibility is the New Norm
Now, let's talk about features. At Motopool, we've sculpted our offering to be more than just "another car service". Here's what sets us apart:
Latest Models: With us, you always have access to the latest models. New features, updated safety tech, and new car warranty. Always.
Flexible Kilometre Boosts: Your travel needs can change, and we're here for it. Want to ramp up your road time? Our plans offer flexibility to increase your travel kilometres, letting you seize more of the open road.
Tailored Plans: We get it. Everyone's different. Whether you're a young professional needing a car for city commutes or a family planning an extended road trip, we have a plan tailored just for you.
Quick Setup: Forget tedious paperwork. With Motopool, you can get approval in less than 2 minutes. Imagine being on the road in less than 48 hours from now.
And if you're thinking, 'This all sounds great, but what do the customers have to say?' Tara's experience is a testament to our commitment to customer service, flexibility, and communication. She's been a Motopool subscriber for 12 months and counting for her business and personal use. This is not just about getting a car; this is about meeting needs, exceeding expectations, and offering solutions that make sense for you.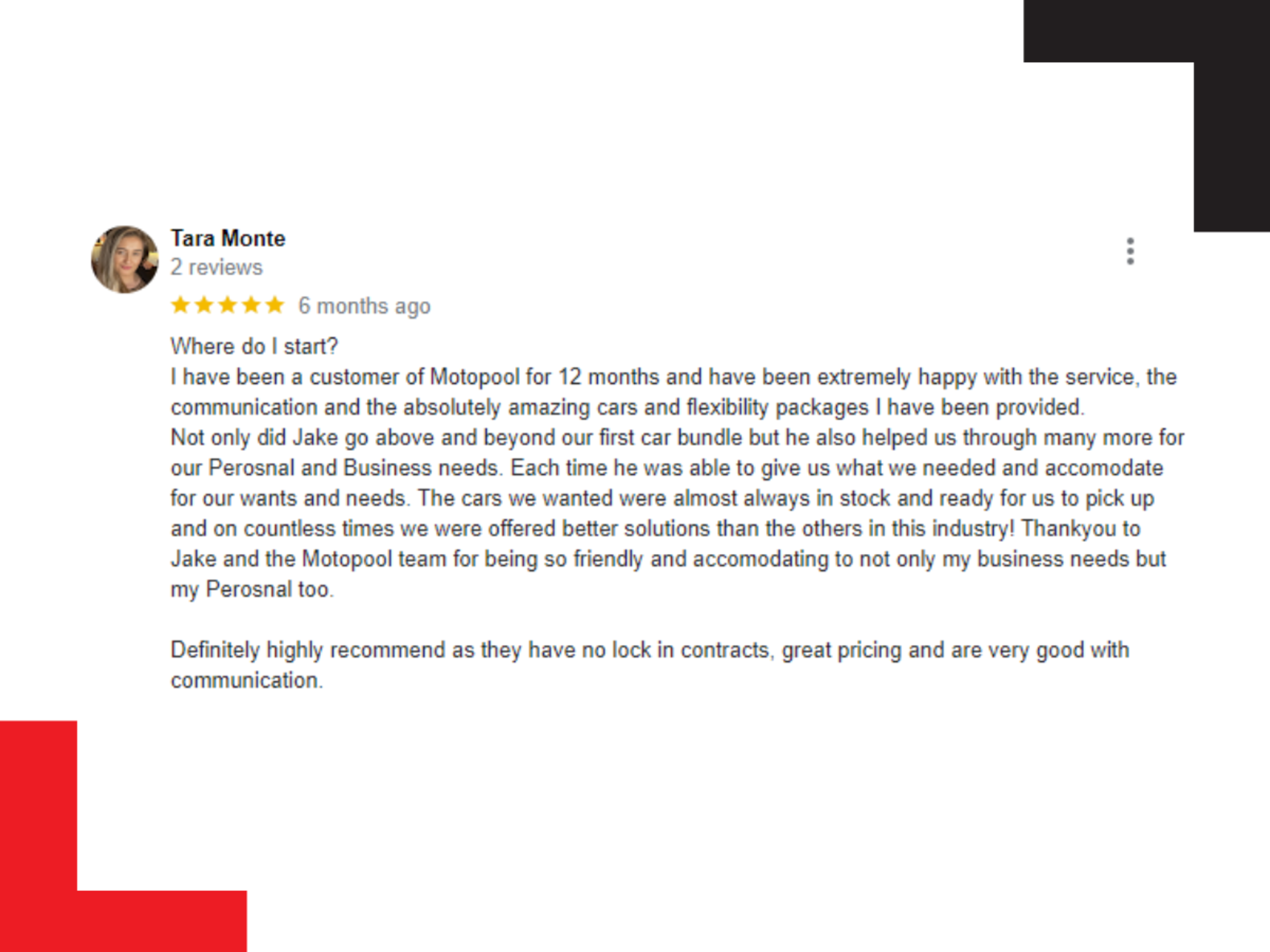 Embracing Sustainability: A Forward-Thinking Approach
You're probably wondering, 'How does Motopool feel about the environment?' Well, Motopool is not just about providing top-notch car subscriptions; it's about doing so sustainably. An eco-friendly approach is at the heart of what Motopool does, because the future? It's green.
A New Age of Car Experience
Reflect upon your car-related needs and how they evolve. Today, you might want an SUV. Next month? Perhaps a sedan. With Motopool, you're not locked in. You have the flexibility to adapt, to change.
And if you're not convinced, just listen to Anna Green, a business client who vouched for Motopool's professionalism and responsiveness. For her, and many like her, Motopool is more than a service. It's a partner.
So, here's a thought: The next time you're considering getting a car, why not think differently? Why not think Motopool?
If you're on the fence, I urge you to dive into our customer reviews. Hear firsthand what our clients have to say. Don't just listen; experience it.
Check out our customer reviews
And if you're ready to embrace this new age of car experience, check out our subscription plans. Remember, with Motopool, you're not just getting a car; you're getting a partner on the road.
Until next time, drive safe and drive smart.
P.S. Keen to see how Motopool can reshape your car journey? Sign up and let's hit the road together.