The Rise of Electric Vehicles (EVs)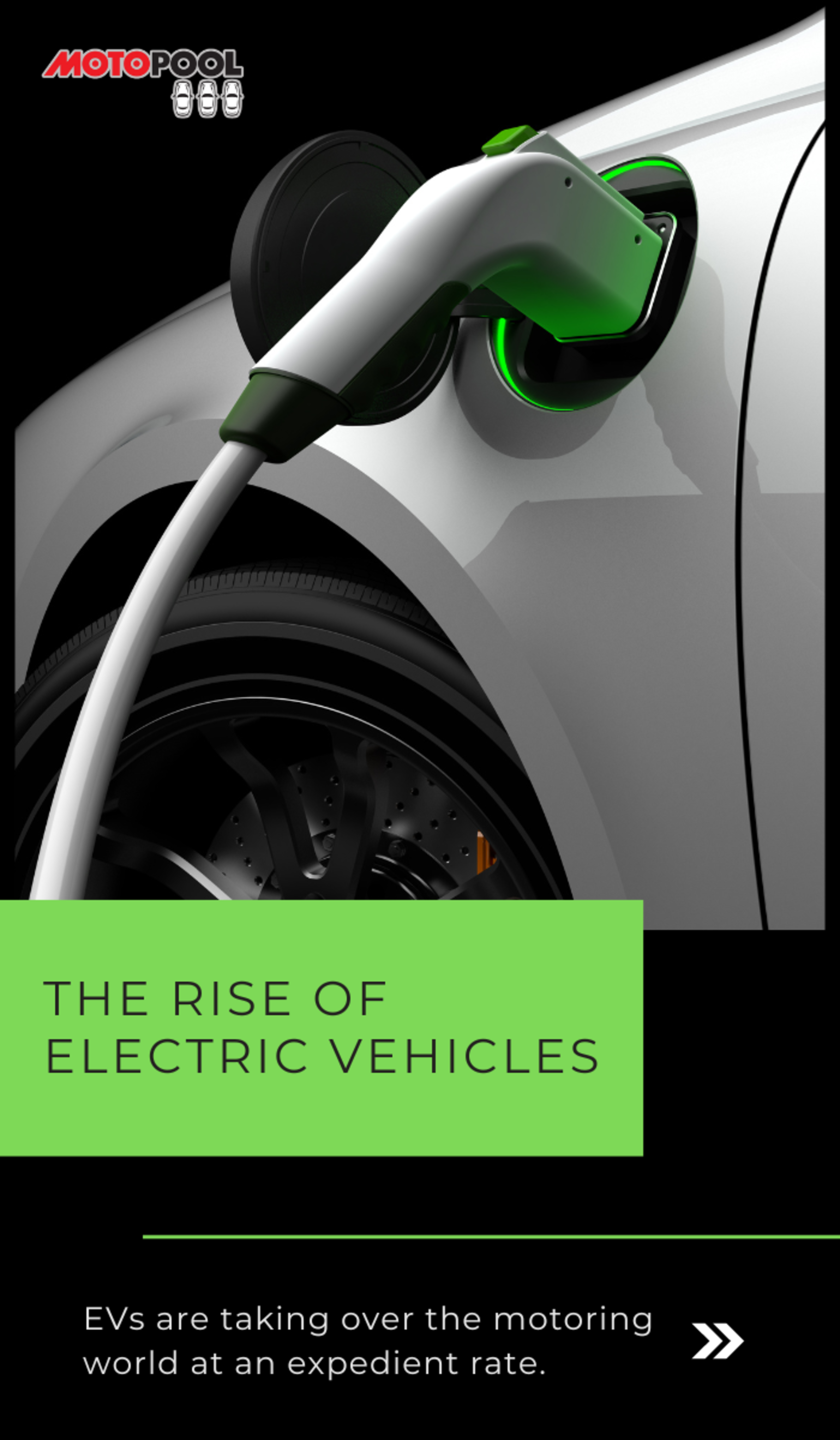 One thing is for sure: EVs are taking over the motoring world at an expedient rate. Motopool discusses the rise of EVs and how you can make the most of this technology without the massive overheads investing in a new vehicle can bring.ele
Electric Vehicles, more commonly referred to as EVs, have quickly become a staple on our roads. Interestingly, this type of vehicle is not a modern-day invention. EV-type prototypes emerged before fuel-powered cars, with the first emerging from the Netherlands, Hungary and the UK around the 1830s. However, it was noted that the famous American inventor William Morrison brought the first practical Electric Vehicle to life around 1890.
They were quickly shunned by many in the motoring industry until the early 1970s, when oil prices started to soar, and the desire to build a more environmentally friendly mode of transport gained traction. This led to the expansion into this type of motoring technology with the release of the Toyota Prius in 1997. The 2000s witnessed a massive surge in the development of hybrid vehicles, and eventually, the very first consumer EV was launched in 2010 with the Nissan Leaf.
Demand is now booming. According to the Global Electric Vehicle Outlook report, in 2022, over 10 million electric cars were sold worldwide, and they are only set to increase by another 35% this year.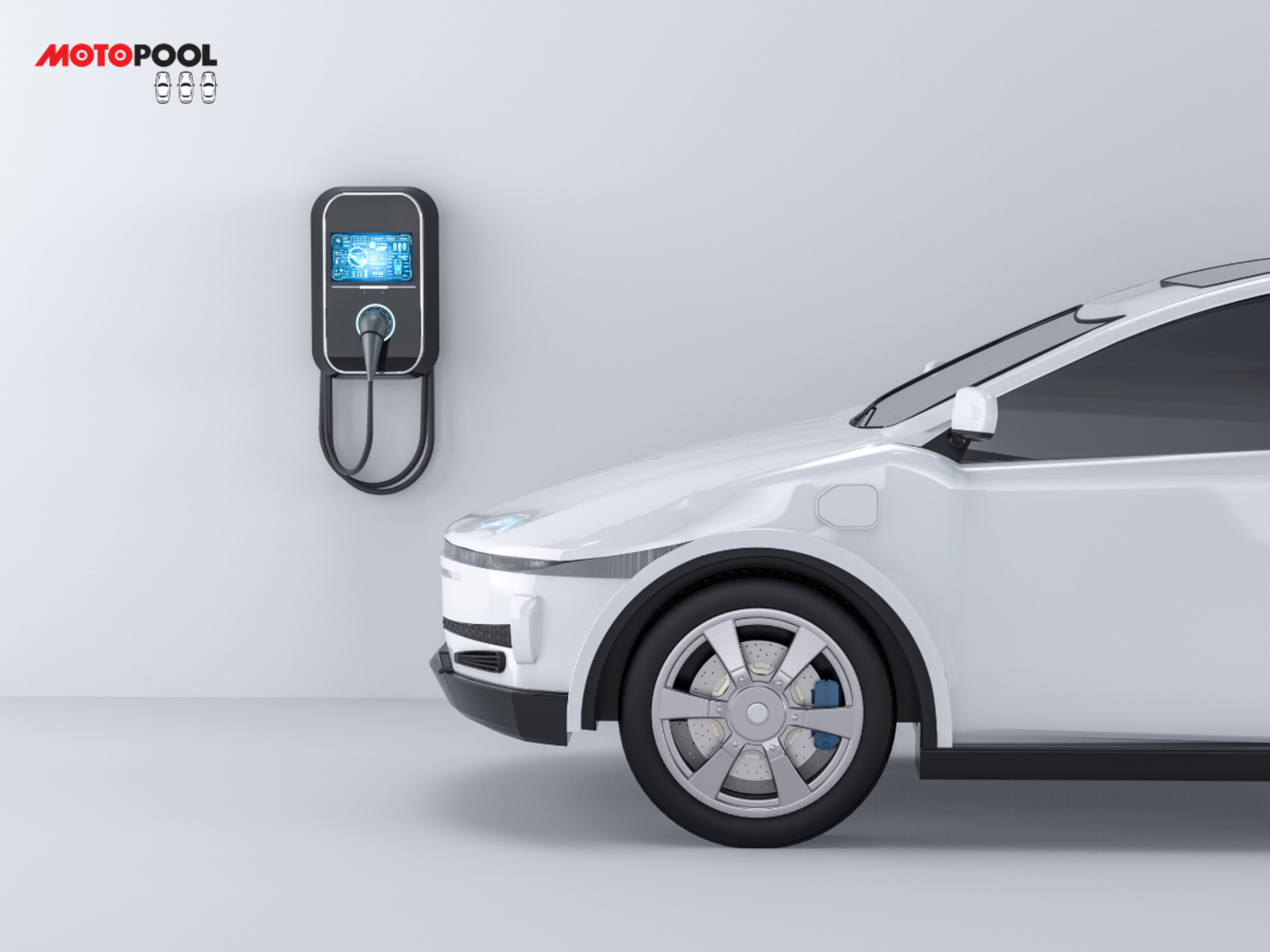 What Are The Benefits of Electric Vehicles?
When it comes to EVs, the main benefit for consumers is their environmentally friendly stance. Emitting no toxic fumes, fully electric cars generate no exhaust emissions, this is a big step in the right direction, especially compared to traditional fuel-driven vehicles. 
But for many, the cost is the driving force behind purchasing an EV. With fuel prices becoming unbearable for many, an EV is much cheaper than a petrol or diesel alternative. The great news is that the infrastructure to cope with these new electric-powered vehicles is also increasing, with charging stations now popping up across Australia. 
Electric vehicles also have lower maintenance compared to fuel-driven cars. With no starter motor, exhausts, or radiators, much less can go wrong with an EV. Batteries tend to come with an 8–10year warranty; however, some new studies suggest the batteries can last much longer after the expired warranty.
Like your mobile phone, lithium-ion batteries are known to degrade over time. With EVs being a new approach to driving, the actual time these batteries will last is still unknown. Some car manufacturers are stating around 20 years, but the jury is still out, and only time will tell. The current research does show that older EVs are more likely to need battery replacement; however, the new versions are certainly seeing an improvement on the battery frontline.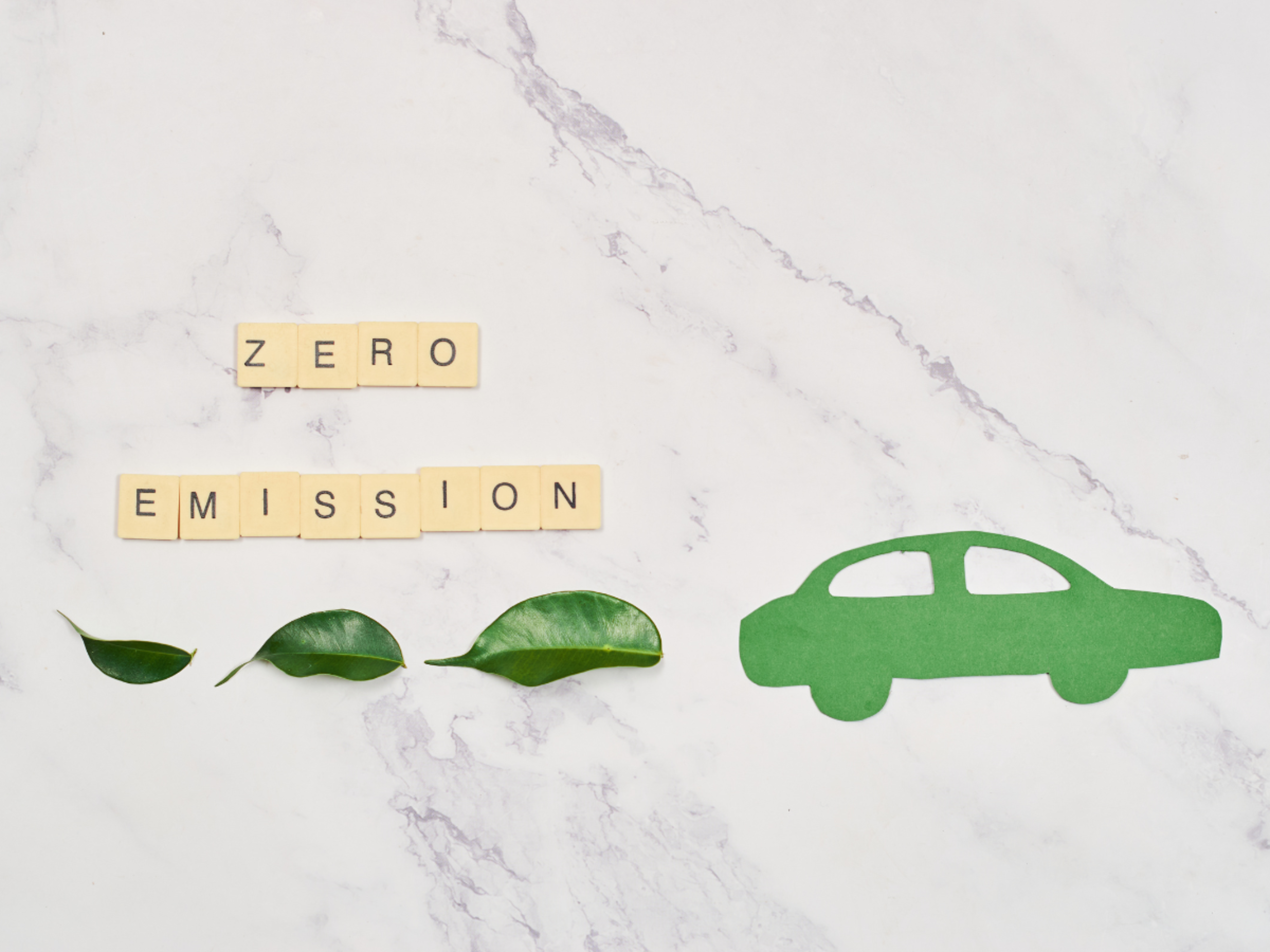 Environmental Benefits of Electric Vehicles
EVs emit a whopping 80% less CO2 than a similar sized petrol car, and with clean green energy production only set to increase, the impact on the environment for running an Electric Vehicle is fast becoming the greener option. 
According to the Clean Energy Australia Report 2023, the Australian renewable energy industry accounted for 35.9% of Australia's total electricity generation in 2022, up from 32.5% in 2021. There is still a very long way to go if Australia is to meet its ambition of 82% renewables by 2030, but we are moving in the right direction. In the future, as infrastructure and renewable energy increases, running an EV car will be the much cleaner option.
It's not just the fact these cars do not emit any toxic fumes and air pollutants when in use; they are also incredibly quiet. Gone are the days of noisy cars zooming over highways, with an EV, you can sit back and enjoy the scenery in absolute silence. 
Electric Vehicles Technological Advancements
With consumers now pushing for more eco-friendly choices, the innovation in this sector is only set to increase. From increased battery technology and energy storage to enhanced software to improving the overall driving experience. 
Infrastructure is also on the move. More charging stations, renewable energy and integration with smart grids and homes are only set to improve. It's clear that EVs are here to stay, and their growth from a tech standpoint will only expand. Already, these cars are becoming more accessible to the public, with many shaking off the previous notion that EVs were slow, boring cars. Today, they are well known for their 'zippy' tenancies – well, with no gears, the accelerator kicks in as soon as the pedal hits the metal: no lag, no gear changes, just pure power! With so many top manufacturers pushing this tech forward, the EVs of the future will only increase in performance and technology. 
There is already much talk in the industry about AI integration and the possibility of automatic driving capabilities. Plus, wireless charging and even if hydrogen fuel cells can fit into this eco-friendly mode of transportation. Watch this space!
How To Get Behind The Wheel Of An EV
The great news is that if you are concerned about battery life or the overhead costs of changing from a petrol- or diesel-powered car over to an EV, a subscription-based service can help. Allowing you to quickly get behind the wheel of an EV without the worry of battery life or maintenance. All you need to worry about is the costs of charging or investing in a charging station at home. 
This is allowing many Australians an easy way into the EV market that will save them money and help the environment. For many, making the change from a traditional petrol- or diesel-powered car can be a little daunting – for many, it feels like we are giving something up by making the necessary switch. A car subscription service can allow for a much easier transition towards EV driving and allow you to try this new mode of transportation without the considerable investment that adjusting can bring.
With EVs, a car subscription can offer many advantages. The trial without commitment stands out for those wanting to experience the EV revolution without purchasing a car. You can also easily switch back to a conventional car if the experience isn't for you.
It also makes more sense than buying a new EV. With developments only set to quickly advance in this arena, not only in the actual cars themselves but also the charging technology, a subscription can also allow you to easily switch between models and upgrade. Abolishing the concern over battery life or missing out on the next significant technological advancement. You also do not need to worry about your EV depreciating; a car subscription in this space can save you the headache of transitioning to a greener mode of transport. 
Despite the push from many car enthusiasts, Electric Vehicles are here to stay, and the technology and performance of these cars are impressive – to say the least. With the tech rapidly increasing in these vehicles, it only makes sense to invest in home charging points and leave the hassle of maintenance, insurance and the like to the professionals.
Thinking of making the switch to EV? Get in touch with the friendly team at Motopool today.